As a marketer, manual and repetitive tasks like moving ad data, Facebook comments and Google Analytics data across spreadsheet seems inevitable. Have you ever thought about automating some of those mundane routine? Well, think no more. Thanks to the awesome add-ons that we are about to introduce, your life as a marketer is going to be much easier.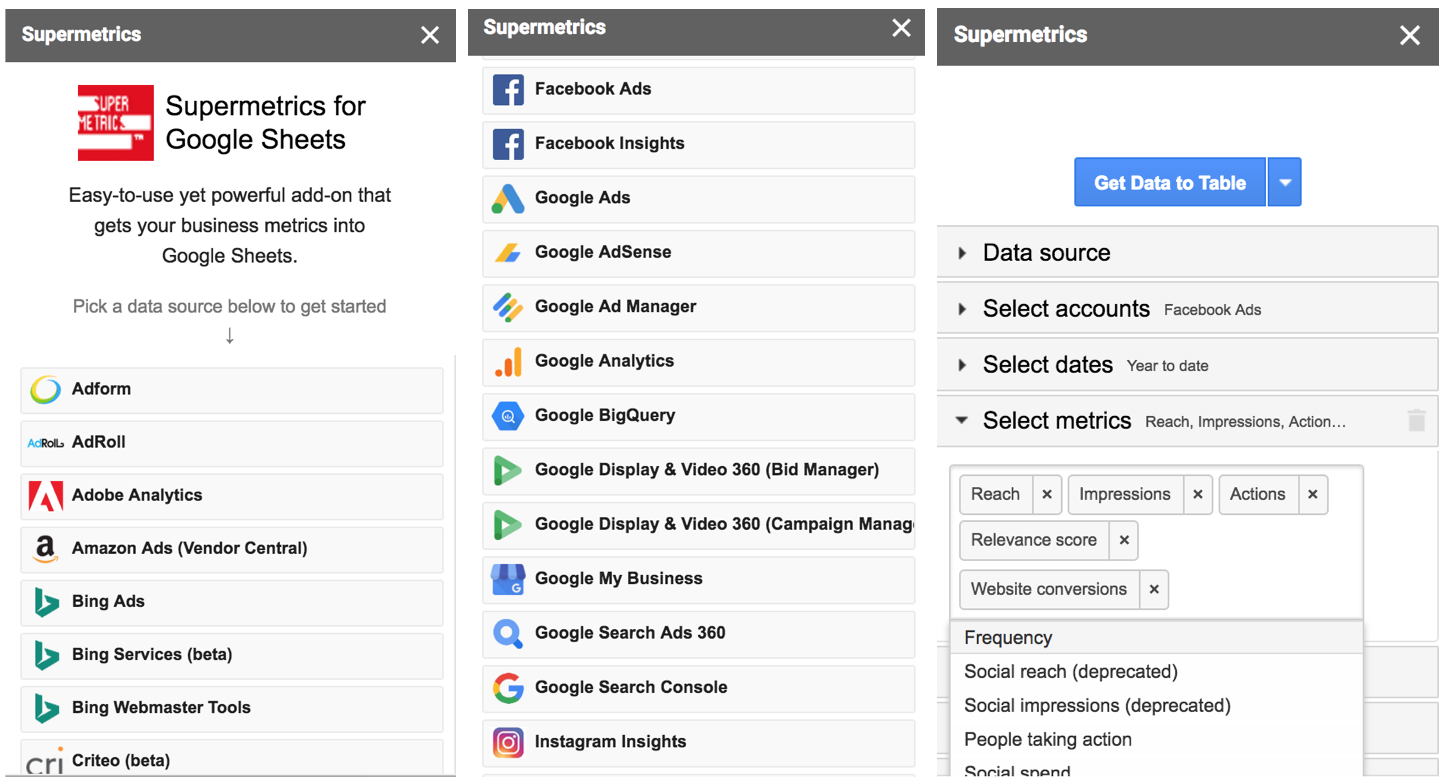 From generating a comprehensive review to creating a holistic analysis, downloading raw data in the form of csv files, transforming them into the same structure and pasting them on one Google Sheet is needed. With Supermetrics, that's no longer the case.
With over 40 connectors covering every major players like Facebook, Google, Twitter and Adobe, Supermetrics does all the heavy lifting. Once set up, you can have data automatically refreshed and sent to you.
Though it is not entirely free (starts at $69 /user/month), if you find yourself constantly merging datasets, Supermetrics is definitely a worthy investment.
Give it a try with a 14-day free trial here.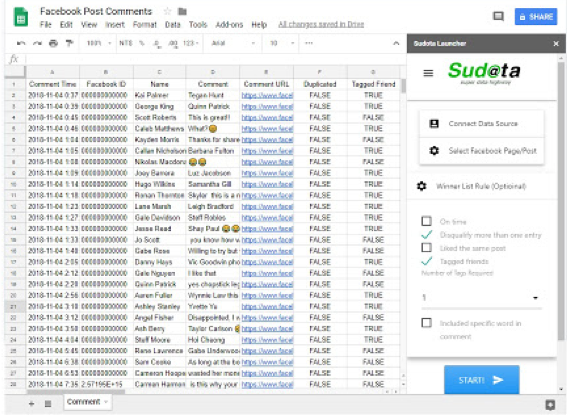 For social marketers, Facebook wall post contest is one of the most effective ways to drive engagement. Despite the simple idea, the execution could be complicated, especially when you have certain winning conditions like mandatory text or friends tagged. For marketers who lack the technical skills to interact with the Facebook API and check the comments programmatically, this could easily turn into a dreadful task. Fear no more! With Sudota, not only can you export up to 2,000 Facebook comments for free, you can also specify certain winning conditions like submission time, liked the post, tagged a friend and mandatory text. Give it a shot here!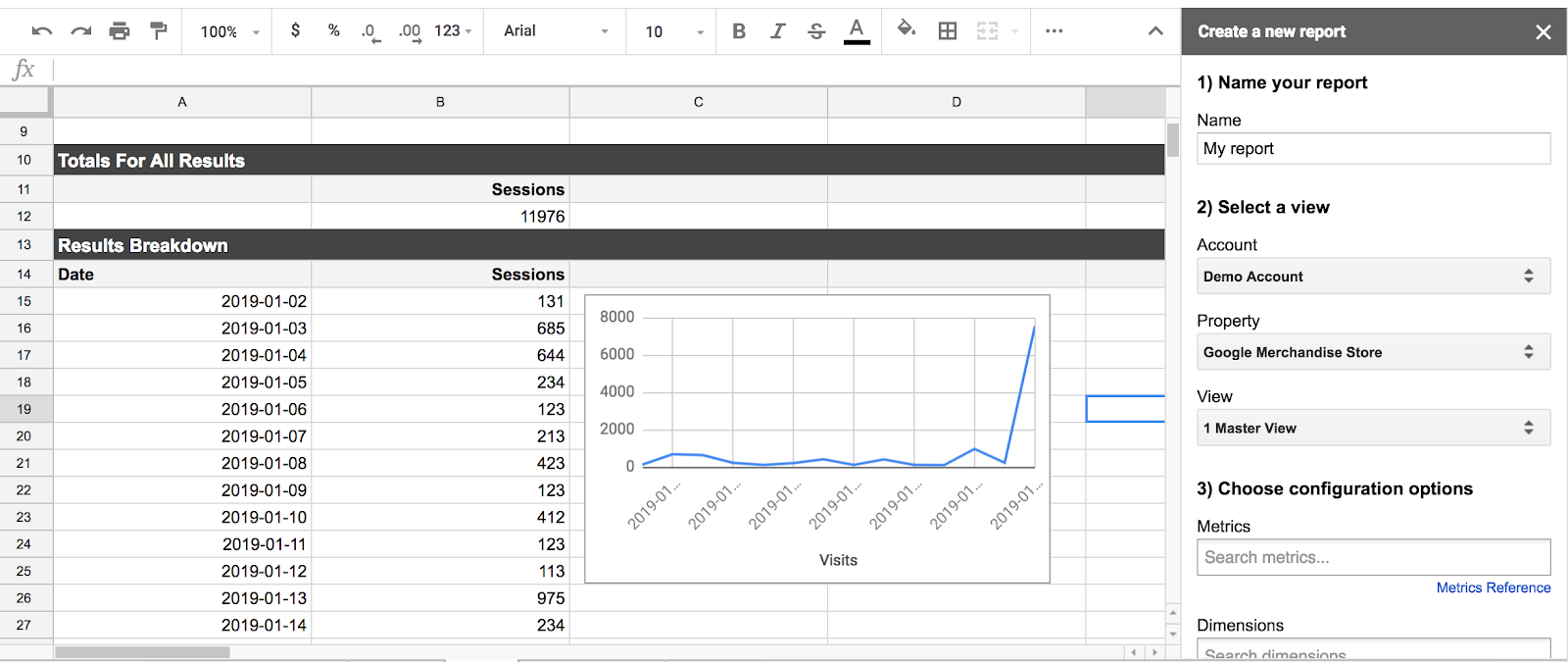 While Supermetrics is an extremely powerful tool for agency marketers who work with a wide spectrum of data providers, if you are only dealing with one or two data sources, it might be hard justify the cost.
If you happen to be downloading lots of csv files from Google Analytics and pasting them back to Google Sheet, this free Google Analytics add-on is exactly what you need. After configuring what metrics, dimensions and segments to be included in the report, you can either manually run the report or schedule it. From now on, you can focus on extracting insight instead of data.
Whether you are doing a pitching deck as an agency marketer or analyzing the social presence for your start-up, one platform that can't be ignored is Instagram. However, scraping data from Instagram remains painfully manual. (Yes, Mark, why do you have to make it so difficult?)
No worries, instagReader does all that for you with a few clicks, just specify the account, fields and date range, you will have all the post or profile data you need. Cool right?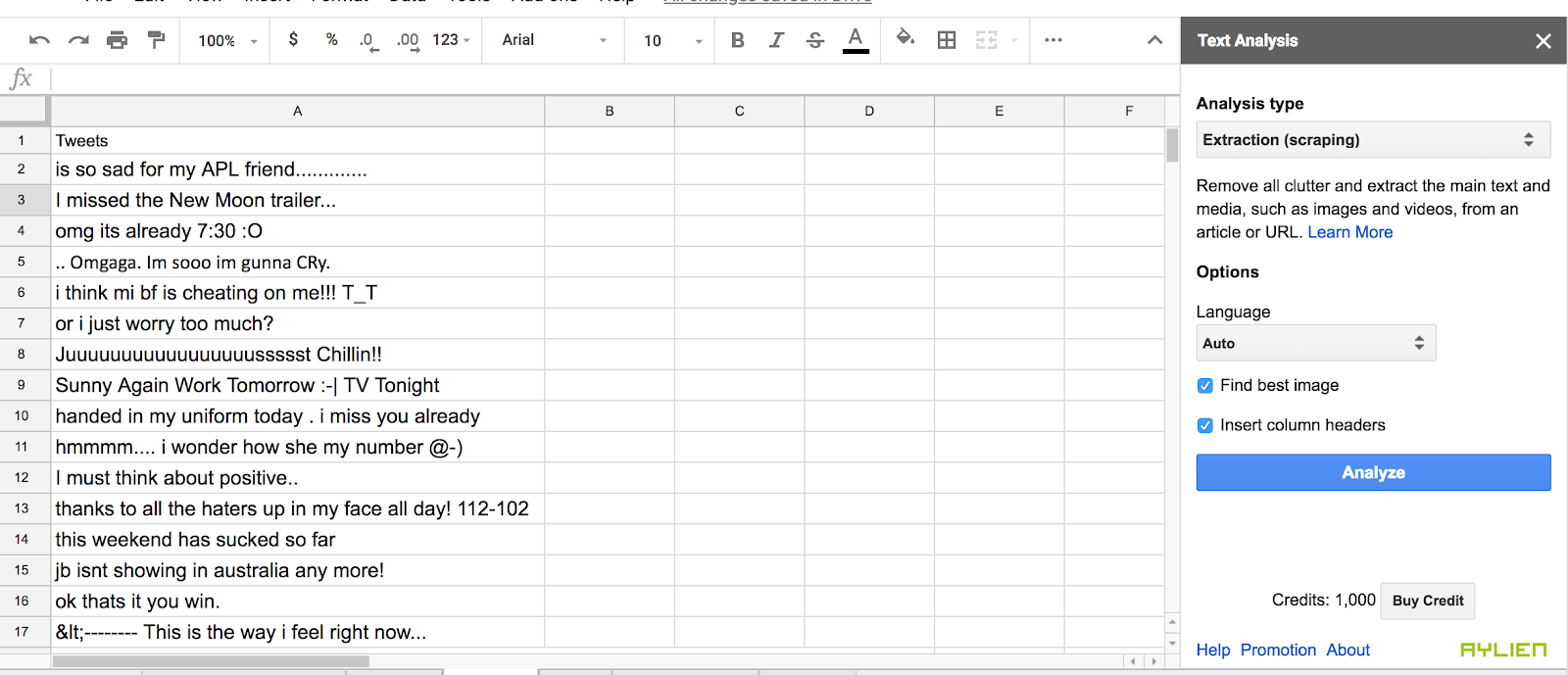 If you have to measure customer feelings towards your brand or campaign, cold statistics like number of comment, share or likes won't do the job. Sentiment analysis is an alternative. While you can easily get the feeling of a customer from one or two comments and type it out, this does not scale. To analyze thousands of comments or Tweets, machine learning and natural language processing (NLP) skills is required.

Don't panic if you have no technical background. With Text Analysis from AYLIEN, you can easily gauge feelings on social media without much prior knowledge of NLP. simply supply the text input and algorithms to run (e.g. sentiment analysis, document summarization, context extraction etc), and, voilà, the result is available at a moment. Even though this add-on adopts a pay-as-you-go pricing model, a generous 1,000 credit is available for new users, give it a spin here.